An Every–day Icon
Back in 1993, feel-good film The Sandlot entered the hearts of America
It taught us that there were legends in our own backyards, and a little bit of legend inside each of us. Best of all, it made us laugh, in large part because of The Great Hambino.
"It made us all remember that summer feeling of waking up without a clue of how the day was going to go."
Patrick Renna got the call for what would become the role of a lifetime in the early 90's.
He had no clue how transformative the role of Ham 'Hambino' Porter would be for him, and, as he would soon learn, a legion of devoted Sandlot fans across the country.
It all starts with the great ham–bino
"Ham's love for The Great Bambino was the stuff of legend, but best of all, he was the friend who always had your back. And a snack."
Using Clothes To Spark A Larger Conversation
Maybe Ham would've called the shot, but ...
Pat himself could never have predicted how popular The Great Hambino would be in pop culture; Hambino was a meme before memes were a thing. One day while talking to his wife Jasmin Renna and dear friend and LA-based fashion designer Jessie Willner, Pat realized that Hambino's image could be used for something bigger than laughs.
"What if we didn't choose sides? What if we didn't keep score?"
Baseball is part of our national DNA for a reason
Pat and Jessie wanted to infuse some good feeling, inspiration, and positivity into everyone's lives and thought: what better way to do that than with Hambino and America's favorite pastime? Baseball is part of our national DNA for a reason; through it, we learn to work as a team, share good traditions with the next generation, and have a good time together.
Pop Culture For A Greater Good
"Curveballs and strikeouts are inevitable, but with each other's help, we can always come back better tomorrow."
Outfitting The Backyard Baseball Players Of America
Everyday sportswear made to last
With this in mind, Jessie and Pat designed a line of casual, well-made sportswear inspired by The Great Hambino that fits like your favorite, well-worn glove. Whether you're at the neighborhood Fourth of July block party or stealing second base in a makeshift backyard diamond, Hambino jerseys and t-shirts will give you that classic look without sacrificing comfort.
Hambino is for the whole family. In Hambino, cookouts with the neighbors on sweaty summer days have never been more comfortable, and making s'mores with your friends while you swap spooky stories at night has never been more fun.
"Hambino jerseys and tees fit like your favorite worn-in glove."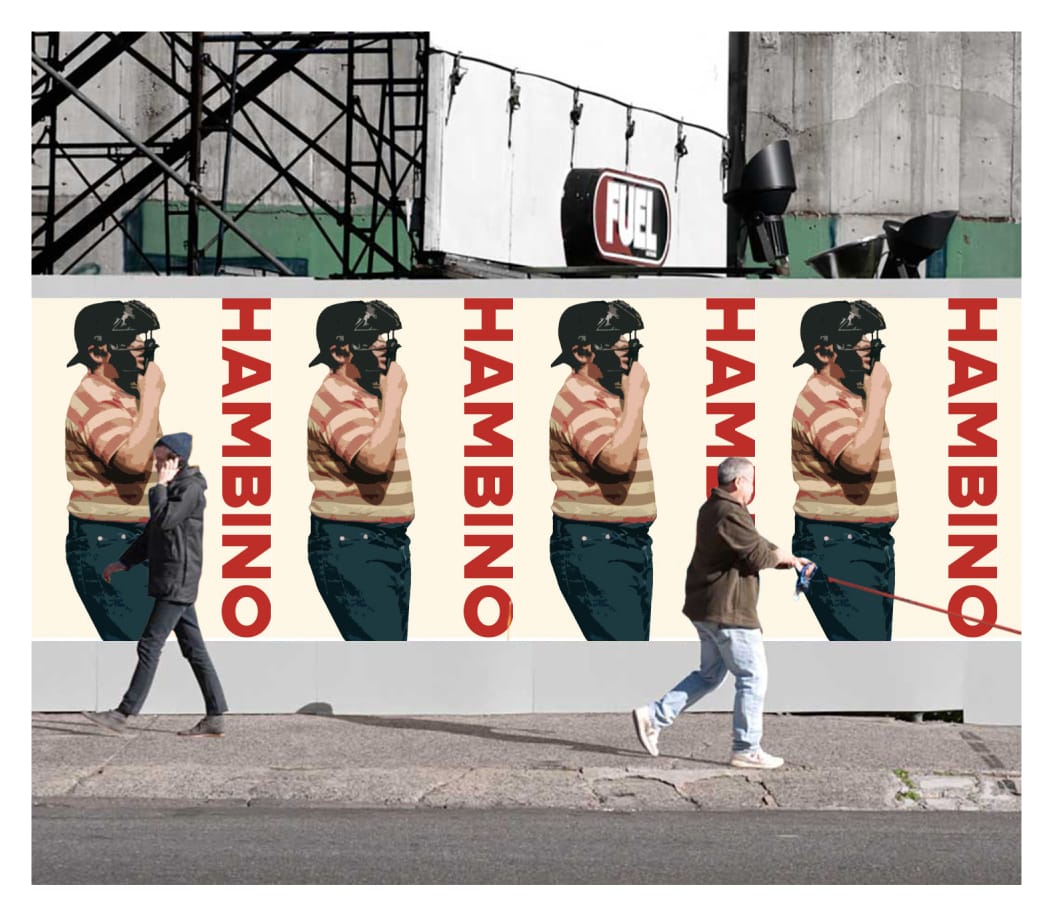 You don't need fancy gear to get the job done
but Pat and Jessie wanted to create clothing that would feel great and last for many sunny afternoons ahead. Jessie's meticulous eye for detail and commitment to quality shines in every piece. The stripes on our Varsity Crew Neck were sewn separately by hand. Each tee is made with the softest midweight, top-tier cotton, spun and milled in Los Angeles.
When you wear Hambino, you can walk a little taller knowing that everyone involved in making our clothes earns a living wage and enjoys optimal working conditions. We also give a portion of our proceeds to youth sports organizations in underserved communities through the Hambino Foundation.
Timeless Collect–ors Items
"Part of being a good teammate is treating everyone with dignity and respect."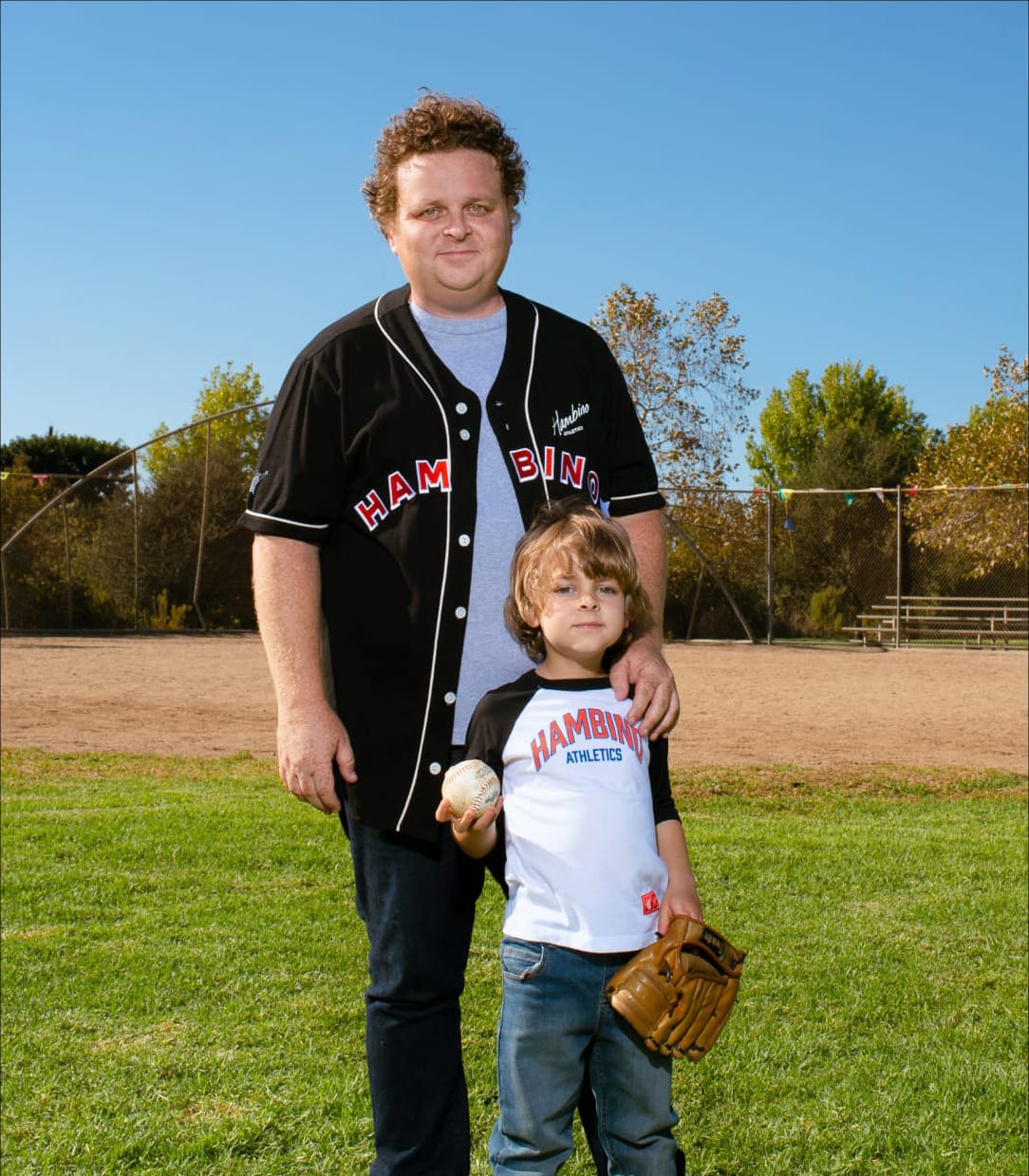 Forever Comfortable & Classic
Follow your heart you'll never go wrong
If The Sandlot taught us anything, it was that we don't have to look further than our own backyards to find what makes life special. The true glory days are any day we can spend with friends and family laughing, barbecuing, and catching a game in our favorite Hambino jersey.
"For the everyday icons in all of us."
Collapsible content
Patrick Renna

Forever The Great Hambino, but also a father and husband now too. In addition to co-creating Hambino with Jessie Willner, Pat manages The Brookline Agency, a cutting edge creative agency that uses technology, strategy, and artful design to help brands in clever and engaging ways.
Jessie Wilner

Visual artist, designer, and founder of luxury outerwear brand The Mighty Company. She specializes in creating clothing meant to last a lifetime. The Native Angeleno loves evoking nostalgia in her designs, and knows that intuition plus attention to detail will knock it out of the park every time.